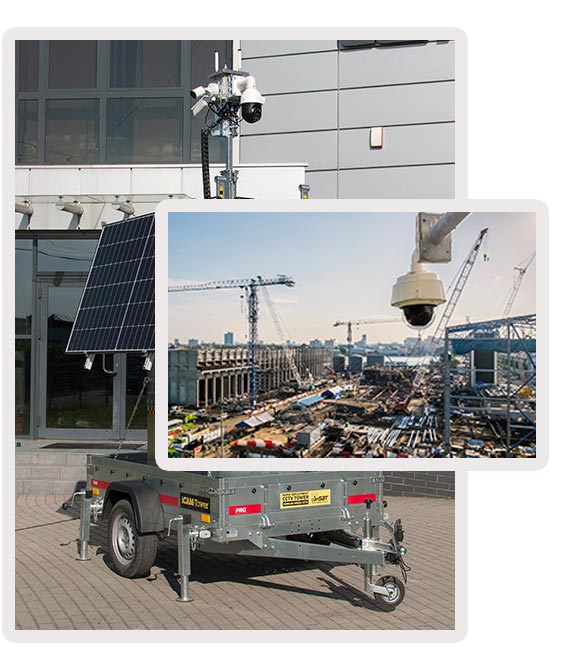 The Smart Alternative To Manned Guarding
How It Works
We don't aim to cover every inch of the site, but instead concentrate on those areas likely to be broken into, supplying enough cameras and outside motion detectors to cover the main gate, site accommodation, fuel bowser, plant equipment, etc.
The cameras are always running during the day, available to be watched remotely and always recording. The outside detectors come on automatically when the site closes. When someone walks into the site and passes one of the detectors, an email is automatically sent to the monitoring station with live CCTV footage of the incident.
If the footage contains an image of a person, the central station will use the onsite loud tannoys to warn off the intruder and call the police/keyholder.
The next day, the site manager will be emailed a report detailing the previous night`s break-in.
No Onsite Power/Generator?
"Our site doesn`t have broadband, mains power, or a generator that can be left running overnight… will your cameras still work?"
Having a generator running overnight on some sites can be a problem – neighbours may complain about the noise it makes, and then there is the issue of extra fuel costs.
Our systems are supplied with battery back-up and 3g internet, meaning no overnight power is required – making them ideal for new site start-ups and demolition sites with limited facilities.
CONTACT US TODAY
Professional CCTV Equipment for Building Sites