Construction Site CCTV Security in Manchester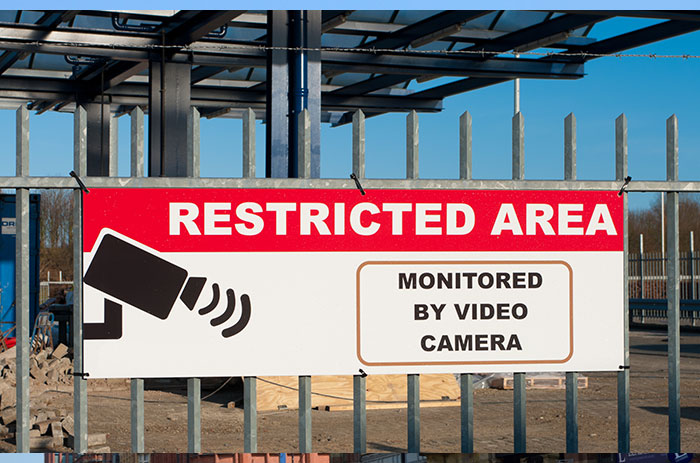 Security Cameras For Your Premises
For criminals, the construction site can be a tempting target, what with all the expensive equipment and materials lying around and for many hours in the day mostly night-time, nobody is seen on duty. The cost of replacing materials and equipment can sometimes be too much for a business to continue operating, but you also have to take into account the cost of delays to the actual work schedules, which could have penalties attached to it. Therefore, it is vital to have the construction site secure as possible with strong locks, CCTV cameras acting as deterrent and a warning system and if the budget allows, manned security guards on the premises at all times.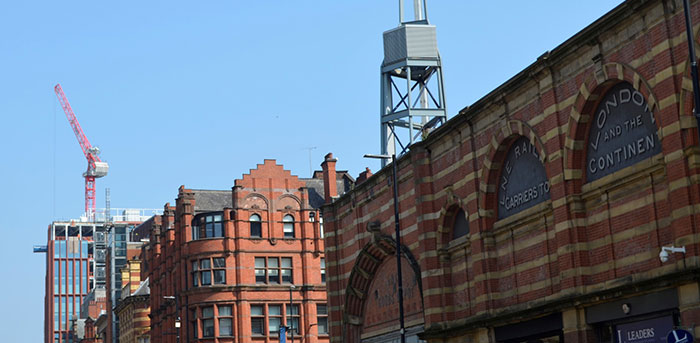 Some of the most common items stolen from a construction site are below:
PLANT AND EQUIPMENT
HEATING OIL
METALS
SITE MATERIALS AND FITTINGS
LEAD FLASHING
COPPER HEATING PIPES
PLANT FUEL
We can supply the latest CCTV HD security systems and help plan the best way to utilise them within your chosen budget. Over the years we have gained the experience to make sure our cameras are placed in the optimum position to secure each and every site that we operate in to its maximum. Our reputation has grown over the years and are now considered one of the best in this specialist field of CCTV camera systems for construction sites. Every client and site is different and the premises will all vary in shape, size and the amount and position of the security cameras that will be needed to be installed. Therefore, we offer a variety of security service packages in the Manchester area to suit any budget and our clients' specific needs. Our experience, training and dedication to the job will mean our clients can rest assured that their site is in safe hands and the security of the area is being monitored by manned staff 24 hours a day, 7 days a week.
Security Warning Signage
As part of the security packages, we have on offer for our clients, we can provide warning signage to alert would be intruders that the construction site is being monitored by our cameras 24/7. Though you may like more personalised signs from a local signage company, and we have suggested one below:
Astra Signs Ltd
Address:
 Unit 1, First Avenue, Manchester M17 1JZ
Phone:
 0161 832 2429
Email:
 sales@astrasigns.com
Website:
astrasigns.com
Our security service we offer our clients includes the following: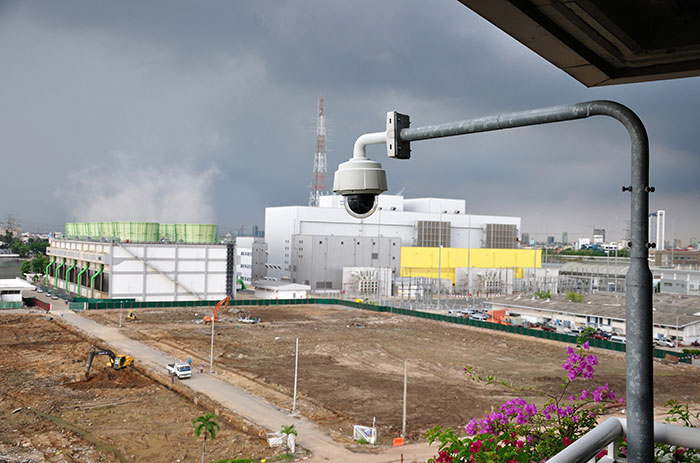 Wireless CCTV Systems
Monitoring Station
Motion Detectors
A 24 Hour 7 Days a Week Service
For more information
 on the type of equipment we provide.
---

Fire Evacuation and Safety Systems
Wireless Call Points
wireless Sounders
Wireless Smoke Detectors
For more information
about the fire system measures, we can provide our clients.
---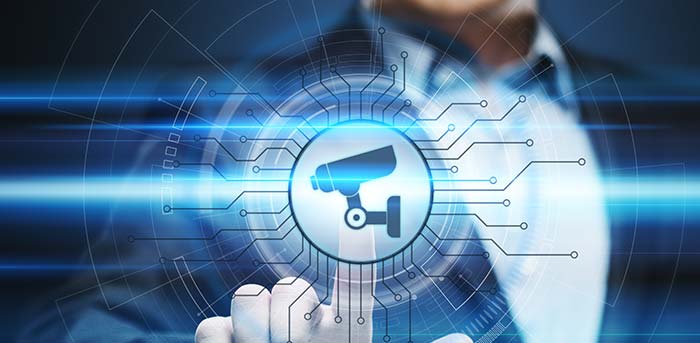 Fingerscan Security Entry Control
Ideal for the following:
Construction Sites
Temporary Events
For more information
on our access control systems to construction sites and temporary events.
---
NO SET-UP or INSTALLATION FEES WILL BE APPLIED
If you are interested and want to know more, then why not call us on 
0203-468-7323
 to find out what we have available and what system would best suit your construction site or premises.
CONTACT US TODAY
Professional CCTV Equipment for Building Sites